Archives: parker agelasto
Parker Agelasto
Education: B.A. in American Cultural Studies at Bates College, M.A. in Art history from the University of Virginia, M.B.A. from the Darden School of Business
Residence: Moved to Richmond in 2005 and reside on Floyd Avenue near Binford Middle School.
Current Job: Adjunct faculty with the University of Virginia and freelance curator with the University of Richmond
Previous experience: No previous elected offices, though served in leadership roles with non-profits
Favorite restaurant: Weezie's, Rowlands, and Mama Zu's
Contact
---
A full docket of guests and topics.
It could end up costing you an extra $200 if you're lead footing down W. Cary or Semmes Avenue.
Join Councilman Parker Agelasto in improving the look of the 5th.
Parker stating opposition and Graziano is uncommitted.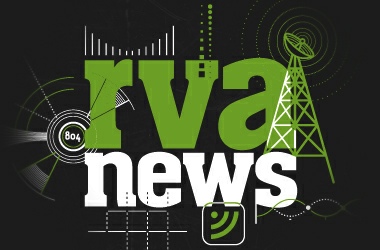 More than 50 people turned out for Councilman Parker Agelasto's 5th District meeting Wednesday evening at the Randolph Community Center. The core of the meeting was a presentation on what is going on with City Stadium by Brendan Williamson of the Richmond Department of Economic and Community Development.
Mountain bikers will soon have more reasons to visit the Richmond Region…about 50 miles worth.
Around 90 people met in Monroe Park this morning for the annual Bike to Work ride.
Bicycle and moped owners! Do NOT lock your bikes and mopeds to city-owned trees! A look at the legislation passed by City Council last night.
For years, Parker Agelasto wanted to be an art curator, so how did he become Richmond's 5th District Councilman?
Awards and recognitions, "Ban the Box," and parallel parking restrictions top the agenda at last night's City Council meeting.