Photos by Lucas Fritz
It was a good week for seeing jazz at The Camel. It's nothing out of the ordinary, though. Our friends at The Camel are pretty jazz-friendly, given their "we book anything" approach and your chance of seeing polar opposite bands there on two consecutive nights. Catching some solid nights of jazz several times per month at the place is a safe bet, especially because of weeks like the last seven days.*
On Saturday night, the good guys that make up Jason Ajemian & The HighLife stopped through Richmond on their tour and intrigued us with their unusual visual scores and then backed it up with incredible and original music.
The monthly VCU Jazz at The Camel series was on Wednesday, and it was (literally) a big one. The VCU Jazz Orchestras I and II made up the bill, and guests like trumpeter Rex Richardson, tenor saxophonist Skip Gailes, pianist Bob Hallahan, and drummer Brian Jones made guest appearances. Unless another surprise gig pops up, it was both Taylor Barnett's last gig directing the VCU Jazz Orchestra II and Hallahan's last performance in a VCU capacity. Both gentlemen will be starting at James Madison University in the fall, Barnett to begin his music doctorate degree and Hallahan to teach full-time.
And in between the two other nights, Brian Jones's monthly quintet gig (which began not as a gig for his quintet, but a monthly opportunity to release CDs of his various groups) hit on Tuesday night. Pianist Wells Hanley — who was just announced last week as Hallahan's replacement as Jazz Piano Instructor at VCU — was sounding incredible, as was the entire band completed by bassist Randall Pharr, trumpeter Marcus Tenney and saxophonist J.C. Kuhl.
Some exciting news also came out of Tuesday night: Jones announced that next month's gig on May 18 will be three full sets recorded live for a new album. That's just a week after Fight the Big Bull's three-night recording adventure at Balliceaux. May should be a good month.
Our resident photographer was there on Tuesday (well, he was there on the other nights, too) to take some photos.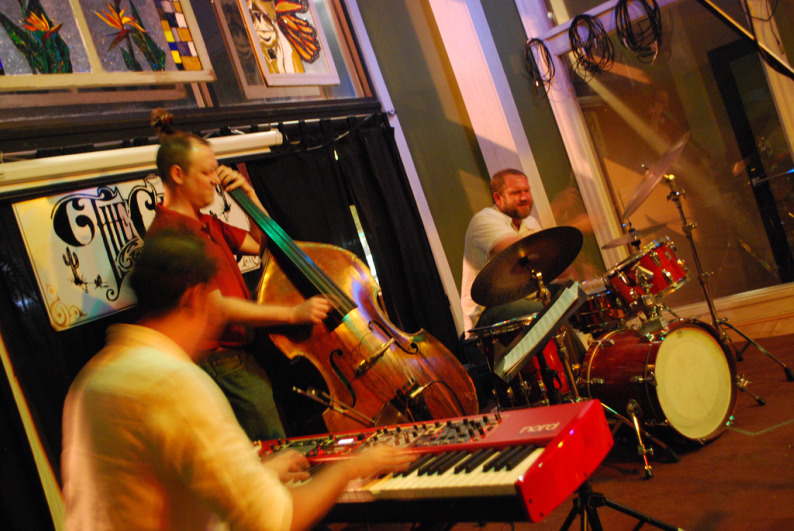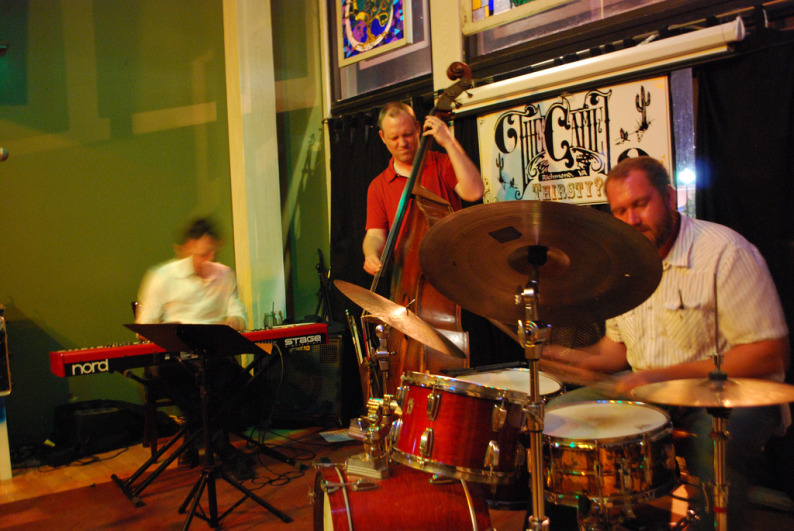 View the entire photo album on flickr
*Heads up! The Camel outdoes itself next week with Ombak and Great Architect on Tuesday night, Hotel X and guests on Thursday, and No BS! Brass on Friday.