Hopefully this will cut down time animals have to spend in the shelter.
The Richmond Animal Care & Control have launched a new database that hopefully will reunite pets and their families. If you've lost or found a pet enter all the pertinent information here. The database will search and return the proper results including pictures when available.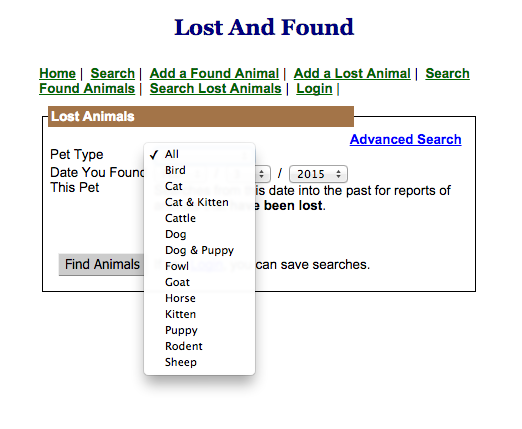 As you can see from the pull-down menu above nearly all animals are capable of being entered or searched in the database including goats and rodents. I checked and there have been no lost or found goats since the start of the new year.