Easier to park and more seating options.
Update #1 — August 5, 2015; 10:51 AM
According to Facebook the My Noodle patio is now open.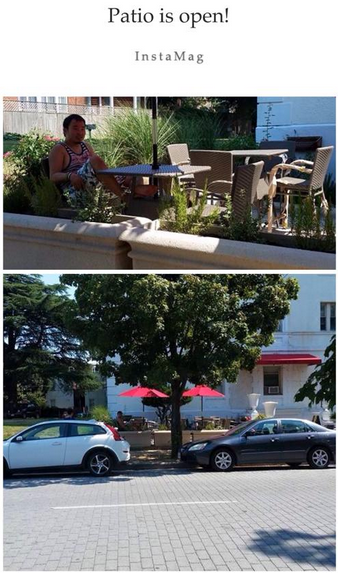 — ∮∮∮ —
Original — July 30, 2015
My Noodle & Bar, my officially most under-rated Thai food joint, has made two announcements on Facebook that will bring joy to the RVA dining scene.
On the 27th they announced that they finally got approval for outdoor seating. If you're confused on where that might be, it'll be to the left of the stairs. I don't know the official timeline for when they patio will open, but tables and chairs have been ordered.
The second announcement made today was that now patrons can park in the lot directly behind 1600 Monument Ave!
Owner Joe Kiatsuranon's latest venture Sabai on 2727 Broad Street has been meet with critical success and large crowds nearly every evening.
Image: Google Maps