Goals should be on the menu.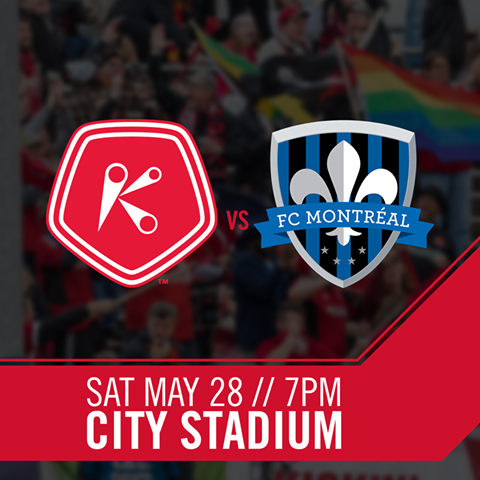 Let's put this as simply as possible. If the Kickers don't win this game and win by multiple goals the players and coaches should all be forced make dinner for and personally apologize to every ticket holder.
FC Montreal has played eight games and has lost all eight games. While on this Titanic of a journey they've only managed three goals and had to pick up the ball from the back of their own net twelve times. One could argue that Montreal is hungry and due for a good result but City Stadium is not where the Canadians luck will change.
Gate open at 5:30 PM on Saturday, May 28th for the 7 PM kickoff. Tickets are available online.
And just because we can let's take a look again at my favorite picture by James Loving from last week's games.