You think you're SO pretty.
Photo by @shondagraphy
It was an exclamation point day in RVA.
— ∮∮∮ —
Photo by: Thomas Hawk
Um, Sam? Hayley would like to pwn you. DO NOT BLAME US FOR THIS!
Last week, Sam Davies really went all misty about his kids and talked about how the hard part is so long ago and now all they want to do is be awesome and fun. Hayley DeRoche counters this week, reminding him that some people still have two-year-olds, so don't rub it in. Next week: THE RAISING RICHMOND SHOWDOWN OF WILLS AND FATIGUE.
— ∮∮∮ —
No one's dumping this kolache into the river
Do these things sound so good or what? If you've never gotten a kolache before, and I have not, you will soon be able to get them while the getting is good…in Church Hill, where most gettings are good.
— ∮∮∮ —
Photo by Bill Sigafoos
Remember Maple and Vine?
I just went on and on about how much I liked it, that's all. Well, it has now been extended for five more performances. Guess other people liked it too!
— ∮∮∮ —
Photo by: travelationship
Baby goats :(
Kelly Gerow did a little research and is here to tell us that our lives will end up being A-OK without Maymont's Children's Farm being open this summer. Turns out the animals will still exist for the delight of our families (but not our dogs, never our dogs, leave those dogs at home).
— ∮∮∮ —
Another cool person!
How much do I love interviewing really cool people? A lot! YWCA Outstanding Women Award recipient Nancy Davies–founder of the Orchard House School–is the next in line in our series of several-minute audio conversations. I suggest you give it a listen.
— ∮∮∮ —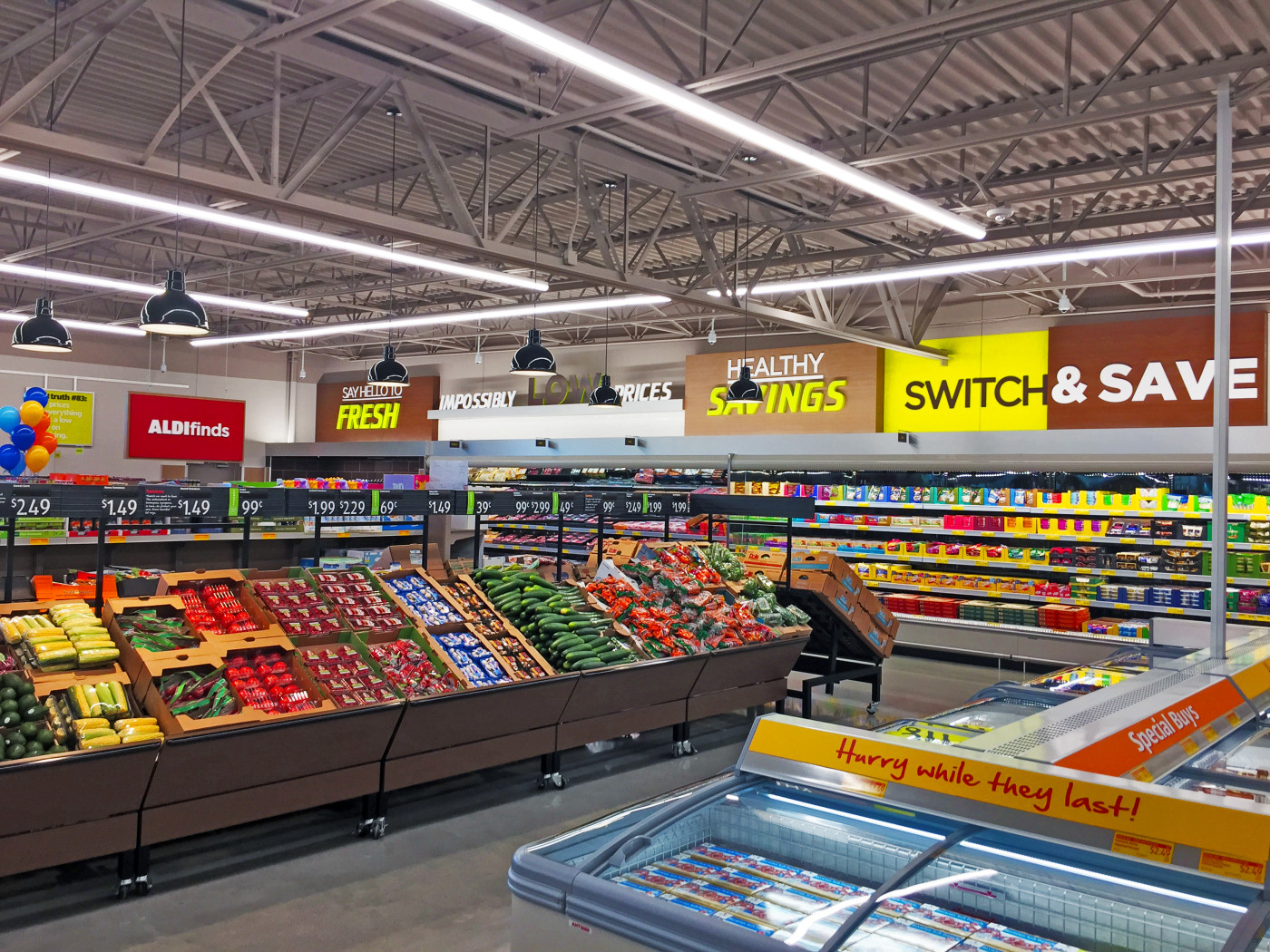 Baseball I mean groceries on Boulevard
Another month, another grocery store opening in an area that used to think nothing good could ever exist without a big "LET'S ALL GO TO OUR HOUSE OF WORSHIP THIS WEEK" sign inside of it. (You…know I'm talking about Ukrop's, right? Did you guys not have those signs in your neighborhood Ukrop's? Is this thing on?) Anyway, ALDI's Boulevard location is set to open on May 5th. Before you make jokes to your neighbor that you can't even take a walk around the block without stubbing your toe on a grocery store anymore, please remember that our grocery-concentrated areas are few and our no-legit-grocery-store-access-for-miles areas are many.
— ∮∮∮ —
We love to talk about stormwater
And not just because it sounds like a cool villain name. This storm drain art project sounds pretty, pretty cool.
— ∮∮∮ —
Sometimes I forget about Dinosaur Comics
And then I remember, blissfully.
— ∮∮∮ —
Email
Want to automagically get Good Evening, RVA in your inbox every evening? Sign up below!