We had quite a night, and quite a night we had! If you missed this one, be sure to make it out to the next!
— ∮∮∮ —
The people!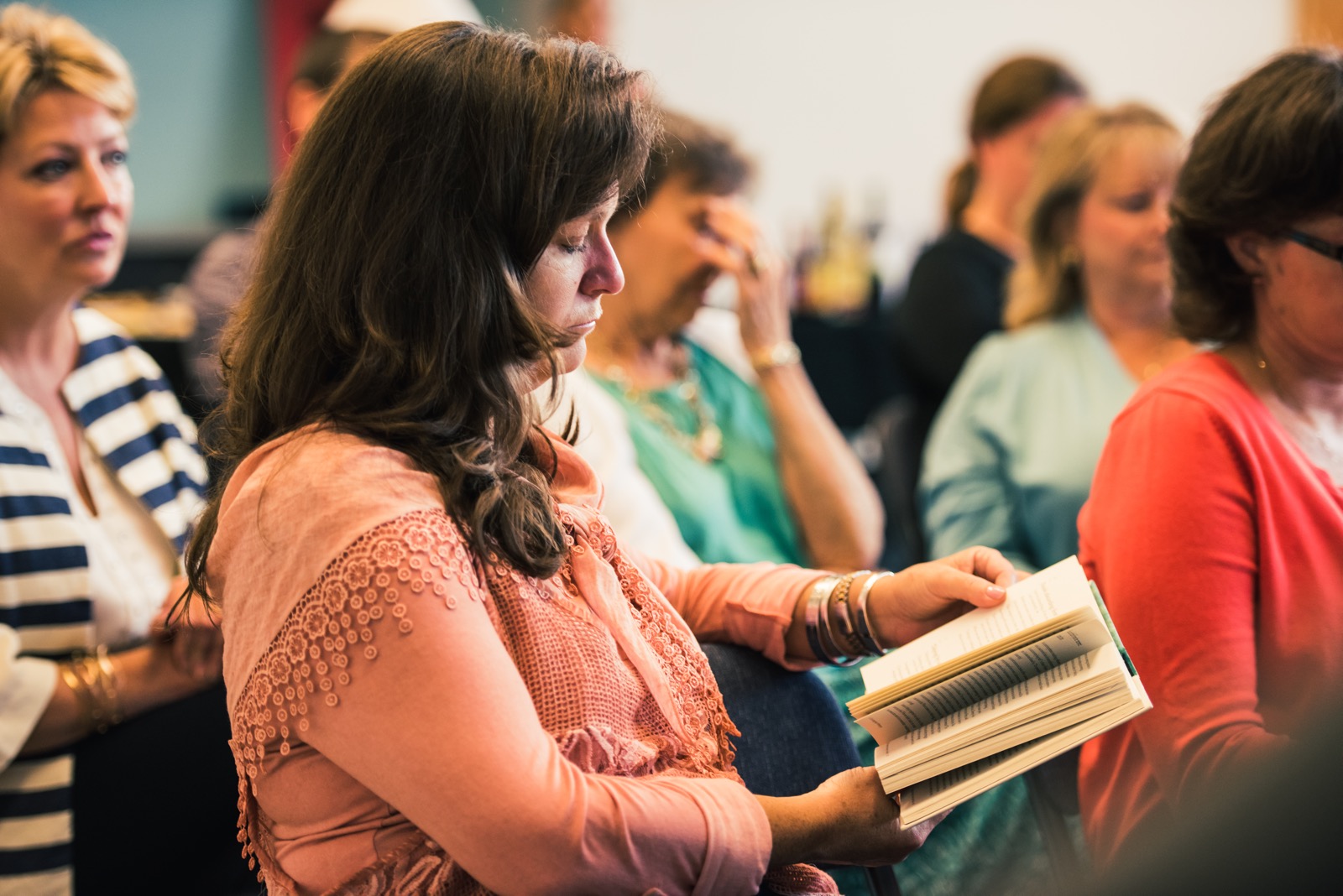 Reading up on KonMari before the talk begins!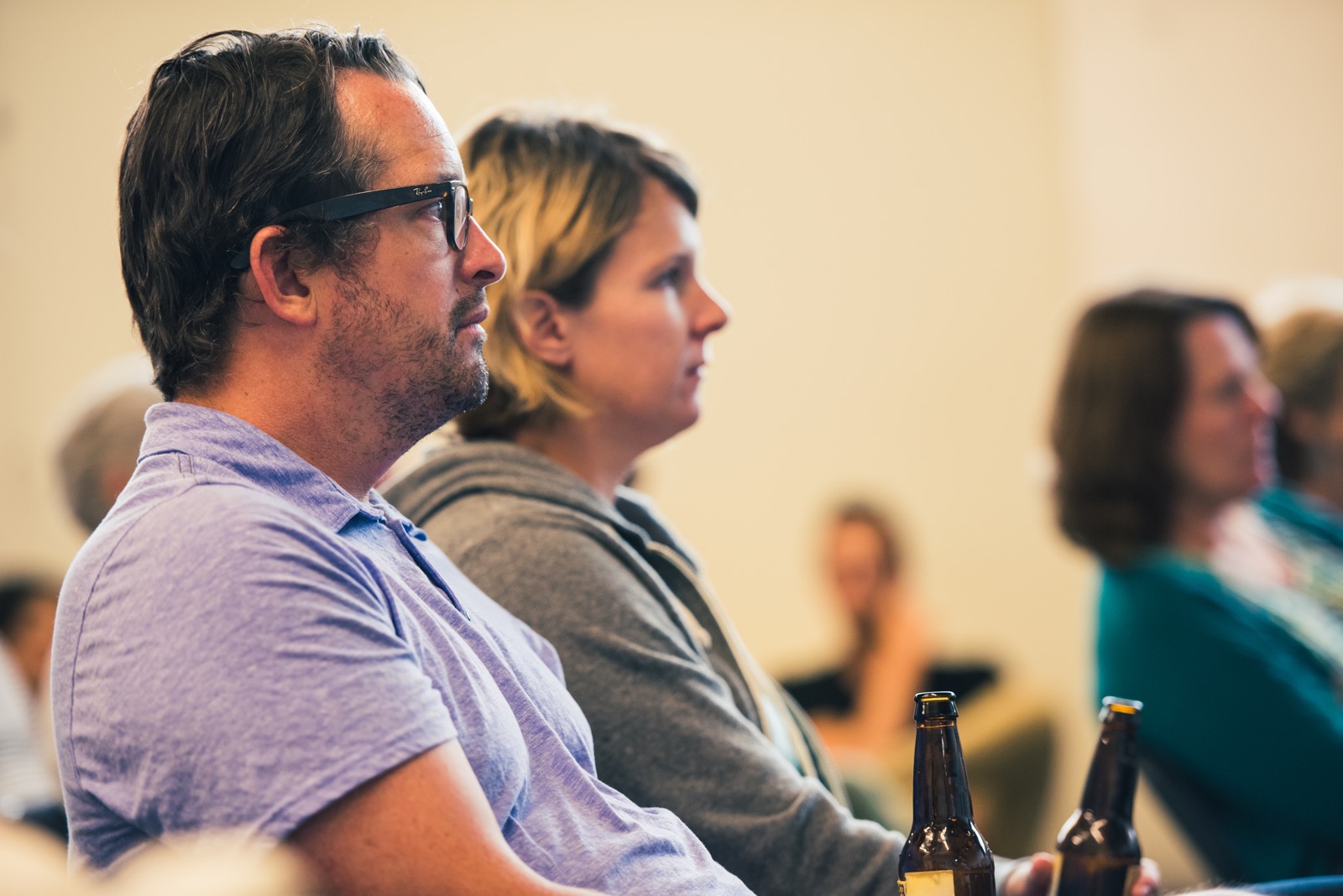 Giles Harnsberger is one of our favorite people, and helped us set up this event! She works for Groundwork RVA, which is doing some incredible things in RVA, and we will be reporting in much more detail on Groundwork a little later on. Thanks, Giles!
This guy, Daniel Klein, is not just an interested reader. He is an interestING fellow from Relay Foods who made that delicious spread possible. Thanks, Daniel!
Thanks so much to Relay Foods for providing so much delicious food, gratis, for our readers!
The speakers: Sarah Fought
Thanks so much to Sarah Fought, who is pure delight to listen to as well as read. Guys, we all got a little choked about KonMari-ing our old lives into the garbage bin.
The speakers: Ana Edwards
Ana was a gracious guest as well as a fascinating participant. We need to have her back soon. It feels like we barely scratched the surface of Richmond's inherent racism problems and what we can do about it.