Really Really Free Market Saturday School choice group meets Saturday Disney's Beauty and The Beast continues at the Landmark Theater Pine Street yard/garage sale on Saturday- May Day Parade…er…Celebration on Sunday Pescados brunch service starts on Sunday Monday is City Council budget meeting…perhaps we will see if Patrick Henry School gets more funding. And don't […]
Really Really Free Market Saturday
School choice group meets Saturday
Disney's Beauty and The Beast continues at the Landmark Theater
Pine Street yard/garage sale on Saturday-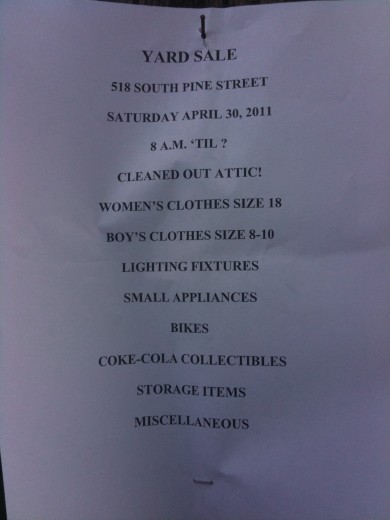 May Day Parade…er…Celebration on Sunday
Pescados brunch service starts on Sunday
Monday is City Council budget meeting…perhaps we will see if Patrick Henry School gets more funding.
And don't forget that Tuesday is the first official Byrd Market of the year!
Also Tuesday, there's a meeting about Richmond's transportation policy…I might have a few thoughts on that.