And I can do anything… Before you question how much these solar panels cost (a lot, but I am hoping to get tax rebate), or how long it will take to recoup that cost (less long, given recent news), I would like to pose some questions of my own: -When will Open High, with its beautiful large […]
And I can do anything…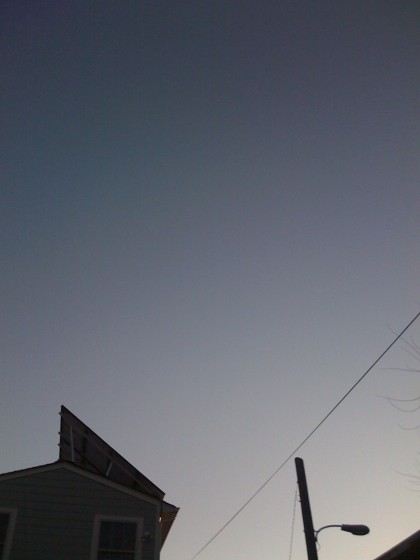 Before you question how much these solar panels cost (a lot, but I am hoping to get tax rebate), or how long it will take to recoup that cost (less long, given recent news), I would like to pose some questions of my own:
-When will Open High, with its beautiful large windows and great roof go solar?
-Will Dominion Power finally put solar panels on its Enron-style trading floor (the building was designed with sloping roof for panels) on the riverfront?
-Will we eventually see third-party solar financing in Virginia?
Certainly not everyone has the roof exposure or resources to harness the world's greatest power source, but everyone can make efforts to conserve more energy, and as King, I am ready to ask for more effort from my subjects. This past year I have ordered more food self-sustainability and clotheslines. I will not allow Oregon Hill to fall behind Ireland, Israel, Germany, Spain, Hawaii, and other places in terms of energy efficiency and independence.
More on this later…