Virginia Commonwealth University hosts Saint Louis on Tuesday in a game that could propel VCU from a good game into a good week and hopefully into a good month.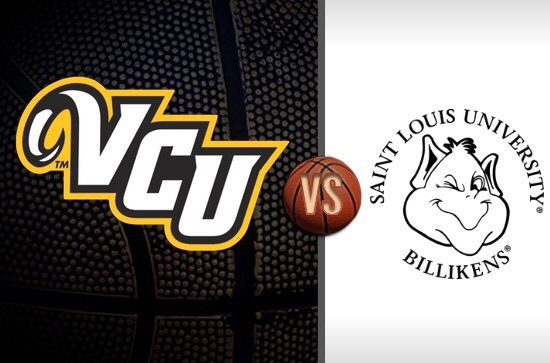 What: #VCU (19-6, 9-3) vs. Saint Louis (10-15, 2-10)
Where: Stuart C. Siegel Center
When: Tuesday, February 17th at 7:30 PM
Watch: CBS Sports Network
Listen: Rams Radio
Blurb: Virginia Commonwealth University hosts Saint Louis on Tuesday afternoon in a game that could propel VCU from a good game into a good week and, hopefully, into a good month. 
THE RUNDOWN
VCU avoided losing three games in a row for the first time in more than a decade with an impressive 79-66 win at George Washington on Saturday, but more importantly the Rams showed flashes of vintage HAVOC! for the first time since thumping GW 72-48 on 1/27. Earlier this season, VCU won twelve games in a row, but the Rams edge diminished with each win. This was most evident in wins #10 and #11 as VCU squeaked by Duquesne 70-64 and Saint Louis 63-61.
With Selection Sunday exactly one month from this past Sunday, the Rams need to maintain that signature edge while turning a good game into a good week into a good month so they can be the best version of themselves in Brooklyn and beyond. 
VCU needs to continue to cultivate the unquestioned spirit of "seagulls going after a ham sandwich," as Jon Rothstein puts it. All thirteen players need to emulate Doug Brooks and eliminate "tentative" from their vocabularies. They should follow JeQuan Lewis down that narrow line between poise and pure emotion. And when push comes to shove, healthy Treveon Graham will finally be back to do Treveon Graham things.  
After Tuesday's game, VCU's next four opponents are a combined 32-16 in Atlantic 10 play including #1 Dayton and #1 UMass. From a schedule standpoint, Tuesday is a must-win. From a spirit standpoint, it's a must-win with the fundamental tenets of vintage HAVOC!. 
 THE TEAM
In his third season, Coach Crews is trying to build a team in the mold of so many teams led by his predecessor, Coach Rick Majerus: big, physical, and disciplined on defense. The progress has been slow in coming.
Their offense was more impressive than their defense leading up to their previous matchup with VCU. Since then, their defense has made improvements while their offense has crumbled because of turning the ball over on 23.1 % of possessions. The Billikens are still far from being a good defensive team, but their help defense on 1/23 was effective at slowing VCU's dribble-drive action which flustered the Rams in a surprisingly close game. Without Briante Weber, the ability to score in the half court will be even more important for VCU on Tuesday.
Coach Crews has enough young talent that he can mold into a quality team in a few years, but the Billikens have plenty of work to do before they can contend again in the Atlantic 10.
THE STAR: #4 Milik Yarbrough
10.2 PPG (91-178 2PFG, 5-22 3PFG), 5.1 RPG, 1.5 APG, 2 TOPG
At 6-foot-6, 230 pounds, he boasts a similar body to Dwayne Evans and is the Billikens' leading scorer and second-leading rebounder. He dropped 26 points on George Washington and averaged 21 PPG through the first three games of Atlantic 10 play, but the rest of league play has not been kind to him.
His last three game have been particularly tough. He had two points against Fordham and four points against Dayton. He bounced with 14 points against URI on Valentine's Day, but he turned the ball over a jaw-dropping 8 times. Still, on a team without much established talent, he has solidified himself as what Coach Smart calls the "best freshman in the league thus far."
 SUPPORTING CAST
#5 Davell Roby (G, Freshman) • Roby struggles with fouls and turnovers, but he's developing into a scorer and a playmaker on a team that needs both.
#0 Marcus Bartley (G, Freshman) • He adds essential 3-point shooting (21-of-53), especially with the vacillating minutes of Austin McBroom.
#3 Achraf Yacoubou (G, Junior) • A Villanova transfer, he is the Billikens' second-leading scorer and leading rebounder. He didn't make many threes in non-conference play, but he's 8-of-22 from range since the beginning of the A-10 season.
#54 John Manning (F, Senior) • The lone senior on the team, he's an adept rim-protector, but he lacks the offensive skill to be much more than an allen wrench (effective at only one thing).
#2 Austin McBroom (G, Junior) • He's an impressive 38-of-83 (.458) from 3-point range on the season, but his role and minutes are remarkably fickle. He combined for 16 minutes in two games before scoring 12 important points against VCU last month. On February 7th, he played 27 minutes and went 3-4 from 3-point range. He's played 10 minutes of basketball in the two games since. It's anyone's guess how much he will play on Tuesday.
 THE PREDICTION
KenPom picks VCU to win 75-57 with a 96% chance of victory.
Saint Louis PROFILE
Location: Saint Louis, MO
Enrollment: ~13,800
Conference: A-10
All-time Series: VCU leads 4-3.
Last Meeting: 1/23/2015. VCU won 63-61.