Probably the most important musings about the 2015 Atlantic 10 Tournament you'll read on the internet today.
What follows is a semi-live back-and-forth between Aaron Williams and Ross Catrow about this week's Atlantic 10 Tournament. Follow along, enjoy, and berate them in the comments below!
— ∮∮∮ —
@awunderground: Bad news: For the first time since 2010 I won't be able to watch VCU in person at the CAA/A-10 Tournament because of a recording session. Good news: the comfortable confines of my March Madness Command Station will enable me to watch more basketball and create more content than ever before.
This morning I went shopping for b-rations (that's basketball rations for those of you who have never watched 13 basketball games in four days). I had four King's Hawaiian Rolls, one for each VCU victory. Spoiler alert: I already ate one…because King's Hawaiian Rolls.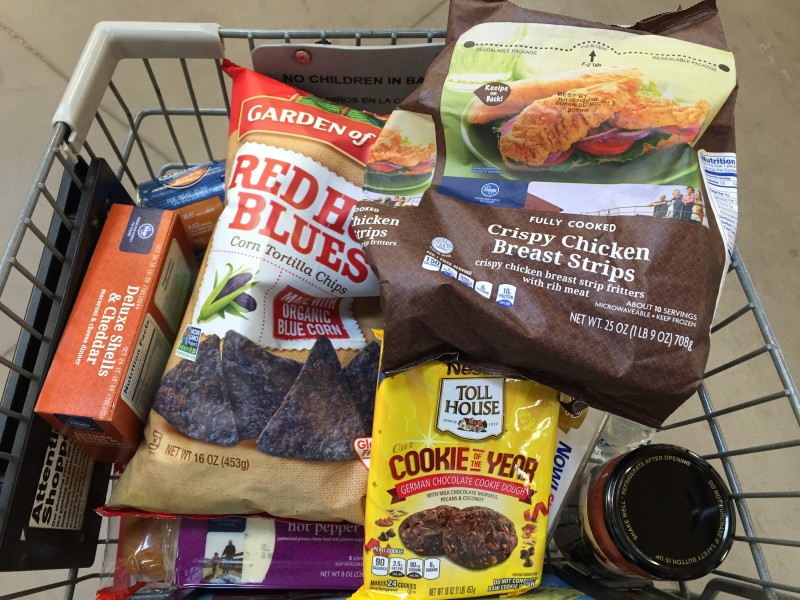 The tournament starts tonight with 12 Fordham/13 George Mason and 11 Duquesne/14 Saint Louis. Two questions: 1) What would they have to do to get the non-basketball-obsessed to tune in? Add trampolines like in Slam Ball? Bring back Left Shark from the Super Bowl XLIX halftime show? 2) Who do you have advancing to face #5 VCU and #6 George Washington?
— ∮∮∮ —
@rosscatrow: As a moderately basketball obsessed human, all that's required to get me to tune to March basketball is a decently cold beer and a comfy spot on the couch (and an immensely understanding family that understands just how wonderful this time of year really is). Luckily for me I've got a recently purchased keg of Triple Crossing's fantastically delicious Pride of Monroe waiting for me in my basement. Unluckily for me, I won't be able to make my way down to the basement until deep into the Fordham-Mason game. Oh, also, to get even more folks tuned in to these early rounds of the A-10 Tournament how about getting them televised on something other than "A-10 Network / SNY"?
As for who wins and who goes home? Can they all go home? Is that an option? If I had to pick, I guess I'd go with George Mason (support the Commonwealth!) in the first game and Duquesne in the second. The Dukes are on a bit of a roll with recentish wins over Dayton, Saint Louis, and Fordham.
PS. I totally plan on splitting my attention to tonight's second Atlantic 10 game with the Virginia Tech-Miami match up over on ESPN2. Coach Buzz Williams for life!
— ∮∮∮ —
@awunderground: Pretty isn't a word that can be used to describe day one, but it was entertaining. Game one started with a clock error and one of the referee's whistles started malfunctioning in the second half. Refs: 0, Fans: 0, Review Monitor Salesmen: 1.  
Fordham (12) topped George Mason (13) 71-65 in what may be Coach Hewitt's last game for the Patriots. Cue awkward sports period where fans celebrate a human joining the ranks of the unemployed. Chris Sengfelder was electric en route to 27 points (7-8 2PFG, 3-5 3PFG). #11 Dookwesnee topped #14 Saint Louis 61-55. For some inexplicable reason, the Billikens turned into a jump shooting team (10-29 from 3) while Dookwesnee, the ultimate live-and-die-by-the-3 team, tied the A-10 Tournament record for blocks (12). Bizarre.
It's going to be tough for Fordham to top VCU on Thursday, but Dookwesnee has the shooting prowess to upset an enigmatic George Washington team. On to more important matters. I'm interested in your thoughts on the A-10 Tournament All Hair Team and the A-10 Tournament All Headband team?
— ∮∮∮ —
@rosscatrow: First things first: my beloved Hokies were eliminated from the ACC tournament after holding their own with 6-seed Miami. This is the last I'll speak of the ACC (except for maybe some UVA stuff later on).
OK, back to the Atlantic 10! Like you said, not the cleanest couple hours of basketball I've ever seen, but it did the job, and I got to set up the rare double-screen sports watching experience.
I'll tell you this much, I'm glad VCU's not on the same side of the bracket as Duquesne. If I were George Washington (and the Rhode Island Rams in Blue), I'd come motivated and ready to run. Dominique McKoy had 12 rebounds and looked incredibly awesome in the process (he's my easy nominee for the 2015 Atlantic Tournament All-Hair Team, btw). Derrick Colter fills that talented-but-tiny guard role that I really love to watch–a category clearly led by Richmond's Kendall Anthony. Overall the Dukes just out-hustled the Billikens. Teams that can hustle scare me.
As for predictions (currently, I stand at 1-1):
UMASS over LaSalle
VCU over Fordham
Let me mull over this evening's games, I want to put some serious thought into these completely inconsequential predictions.
PS. You totally stole my Dookwesnee joke.
— ∮∮∮ —
@rosscatrow: Live thoughts from halftime of the VCU game, in bullet point format:
I don't like Treveon Graham out there running point. JeQuan Lewis has some fouls, so I understand it–I guess. Aaron assures me that they "probably like the matchup."
For the Rams to be good, the majority of these players must be a factor: Treveon Graham, JeQuan Lewis, Mo Alie-Cox, and Melvin Johnson. When none of them are factoring, the team is…not the best.
Speaking of, has anyone seen Mo? Is he off saying no somewhere else?
I know the team's not built for the half-court offense, but, man, sometimes it looks…not the best.
I'm not officially tired of the BMW i3 commercial with Katie Couric and Bryant Gumbel.
— ∮∮∮ —
@awunderground: Bullets!
I usually hate this, but there's "Good" Lewis and "Bad" Lewis. Coach says he's a perfectionist and it's visually obvious that he allows mistakes to snowball. Once he had 3 fouls and 4 turnovers, his day was pretty much a bust.
Yeah, VCU needs guys to play well and they are no good in the half court. I have one idea for a fix: tell Terry Larrier to stop shooting 3-pointers. He finished 1-of-7. He's 7-of-46 (.152) since 1/31 and is 29-of-114 on the season. That's a lot of wasted possessions!
If you get the chance, tune in tonight at 9:00 PM and watch the Duquesne bench celebrate 3-pointers. Last night, I saw them do a bull and a matador routine and a bowling routine.
P.S. I'm doing my best to maintain my media buffet legacy without the bountiful and bottomless spread at the Barclay's Center. I started the game with an entire box of Kroger mac & cheese with two hot sausages mixed in. At halftime, I enjoyed half of a package of Nestle's cookie of the year. Let me tell you, they don't hand that award out fo' nothin'!
— ∮∮∮ —
@rosscatrow:
Color me officially terrified of the winner of the LaSalle-Davidson game. The former has some serious talented big dudes that I think VCU (and UR with the lack of Nelson-Ododa) will have a hard time with. And we all saw what Davidson's silky smooth offense did to the defensive minded Rams the first time around.
Premature thoughts before today's VCU-UR matchup even begins, I know. I can't help it!