It's Columbus Day, which means, depending on your place of employ, you may spend this dreary day at home.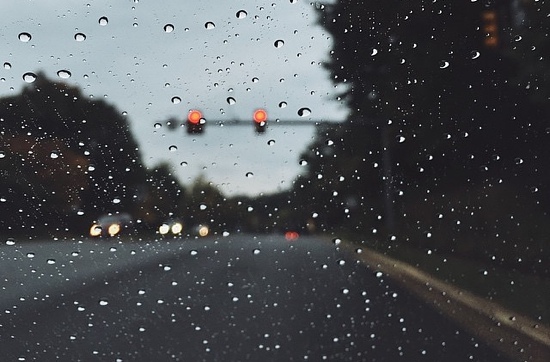 Photo by: frankopotamus
Good morning, RVA! It's 61 °F, and today is all about sporadic showers. Temperatures will hit the low 70s, so while it won't be chilly, with all the rain it won't feel super pleasant either.
Water cooler
It's Columbus Day. Technically, yesterday was the anniversary of Columbus landing in the New World, but banks, post offices, and government office aren't open on Sunday which is why we celebrate this thing on the second Monday of October. School districts are a mixed bag: Henrico and Hanover are closed, Richmond City has an early release, and Chesterfield has a normal day. For the curious, the RTD has some of the history behind the Colombus statue at the southern end of Boulevard.
Over 150,000 folks attended the 10th annual Richmond Folk Festival, and I bet every single one of them had a wonderful time. This is the second year in a row that rain has put a damper on Folk Festival weekend, which bums me out–but not 150,000 other people, apparently!
Tonight at 7:00 PM, the League of Women Voters Will host and WTVR will broadcast the final debate between a Senator Mark Warner and challenger Ed Gillespie.
Last week, Nesbit closed up shop without much warning. This left a ton of locals in a lurch as Nesbit gift cards are one of the cornerstones of Richmond gift giving. If you've got a gift card, Richmond.com has a run down of your possible recourse.
Welp, this BizSense story about a father-son pretzel business has made my morning. Kenneth Kahn and his 14-year-old son are setting up and slinging pretzels at local breweries because, "You'll want a fresh pretzel with your fresh beer." 100% accurate.
Sports!
Washington fell to the Cardinals 20-30. They're now 1-5 on the season.
Hokies and Wahoos were both victorious over their bye weeks.
This morning's longread
Like Apollo 13 but Russia!
An entirely new set of docking techniques had to be developed, and this was done under a project titled "docking with a non-cooperative object." The station's orbit would be measured using ground-based radar, and this information would be communicated to the Soyuz, which would then plot a rendezvous course. The goal was to get the ship within 5km of the station, from which point it was deemed a manual docking was technically possible. The conclusion of those responsible for developing these new techniques were that the odds of mission success were 70 to 80 percent, after proper modifications to the Soyuz. The Soviet government accepted the risk, deeming the station too valuable to simply let it fall from orbit uncontrolled.
This morning's Instagram
— ∮∮∮ —
Email
Want to automagically get Good Morning, RVA in your inbox every morning? Sign up below!