Say what you will, our inability to deal with snow is totally part of our charm!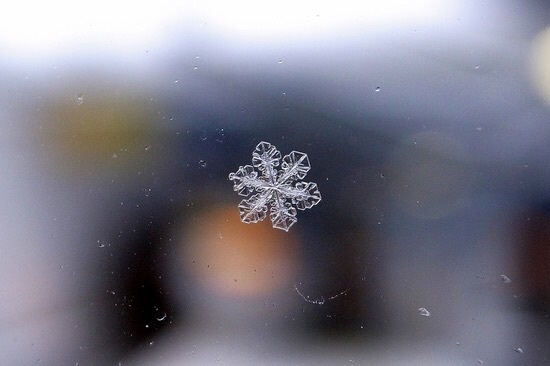 Photo by: Ching-Ting Hsu
Good morning, RVA! It's 30 °F, and from where I sit, it's snowing. Nothing to write home about, sure, but snow is definitely falling from the sky and landing on the ground. It will continue to do so until late morning.
Despite the nothing-to-itness of this snowfall, it's still had some impact on local school schedules. At the moment most local school districts are operating on a two-hour delay. If anything changes we'll post updates here.
And, because we don't get a ton of practice driving in the snow, VDOT's already reporting traffic delays due to accidents. If you've gotta roll out into this winter maelstrom, please do so carefully.
Water cooler
The RTD's Zachary Reid reports on an odd development for the Richmond's school board: The General Assembly will consider a bill that creates a comission to study Richmond's school facilities. You probably know that such a group of folks already exists (twice even!). You also probably think that it sounds like a terrible idea to give the school board, city council, and mayor yet another excuse to avoid communicating directly to each other. Most worrisome of all, Reid's unsure of who in the City submitted the bill to the GA, and the bill's patrons aren't talking.
MeadWestvaco will combine with Rock-Tenn Co. to form (like Voltron) a new and massive packaging company, reports Richmond BizSense. The company's name will change, forcing thousands of area nonprofits to update the logos on their "Partners" pages.
Sports!
#14 Rams hosts the George Washington Colonials tonight at 7:00 PM. Here's what you can expect.
Hokies welcome the end of their insane schedule with Pittsburgh tonight at 7:00 PM.
Caps travel to Columbus to take on the Blue Jackets.
This morning's longread
Speaking for myself, I kind of love when life imitates The Onion.
The Bay Area's tech boom is now reverberating through the rest of the world, too. People out there are literally raising millions of dollars for "startups about nothing." A few brave pioneers are even daring to believe that the New Tech is No Tech. Following the failure of the Everest app, its cofounder's new startup produces a wearable with…nothing; absolutely nothing at all. It's just a two-tone silicone wristband. Is it satire? Is it real? Is there any difference any more? Who knows? Yo's Law, baby. Maybe it'll be this century's Pet Rock.
This morning's Instagram
— ∮∮∮ —
Email
Want to automagically get Good Morning, RVA in your inbox every morning? Sign up below!