As you peruse your camp options for this summer, consider the camp that is most likely to get your kid looking in a mirror, pointing their fingers at it, and saying "Showtime!"
Theater camp. It seems almost as niche as space camp.1 But camps like those at SPARC, which has been around for more than thirty years, appeal to both kinds of kids–those that shy away from the spotlight and those that push people out of the way in order to plant themselves directly in the middle of the spotlight.
My child is one of the latter. He's been dancing and performing for anyone who will watch him (and anyone who won't, really) since the moment he could do such things. If SPARC incorporated trucks and cars into their curriculum, I could leave my son with them for eternity and he would literally never remember I existed.
I won't, though. But even if he weren't camera-ready all the time, SPARC would still appeal to me as a parent. It feels so good to work with a team, put on a production, and celebrate together the fruits of your labor. And SPARC doesn't insist that you take that spotlight, but it's there to support you if you feel like dipping a toe in and trying out the water.
Maybe your child or teen needs some confidence-boosting, or maybe they don't get a lot of other peer interaction and want to make some lasting friendships. Either way, SPARC's enthusiastic jazz hands are ready to welcome your progeny for a variety of summer camp experiences!
Hunter Parker, SPARC's Director of Education–Training, talked to me in more detail about what the camps have to offer.
What kinds of kids would theater camp appeal to?
For our younger students, our SPARCLERS and AUGUST ADVENTURE camps are often their first exposure. I tell parents that it's a good start for any kid who likes to play and have fun. They don't have to run around singing, dancing, and playing dress-up all the time, but of course if that's the case, then theater camp is certainly a good fit!
Many of our older students do enjoy acting, singing, and dancing, and find our BRAVO or AUGUST ADVENTURE camps a great way to spend their summer working on these skills while making new friends. Of course, we do have teens with no prior theater experience take our camps–they find the creative outlet fun, engaging, and a safe place to express themselves while making new friends.
What kind of skills do you think your camps bring out and develop in children?
SPARC camps are of course a fun way to hone performing arts skills, and students will focus on acting, singing, and dance, as well as arts and crafts for our young campers. At SPARC, however, we consider our training a way to "set the stage for life" and are proud of the life skills that our students gain through their experience in our program–things that will benefit them into adulthood, such as teamwork, responsibility, creativity, empathy, and self-confidence.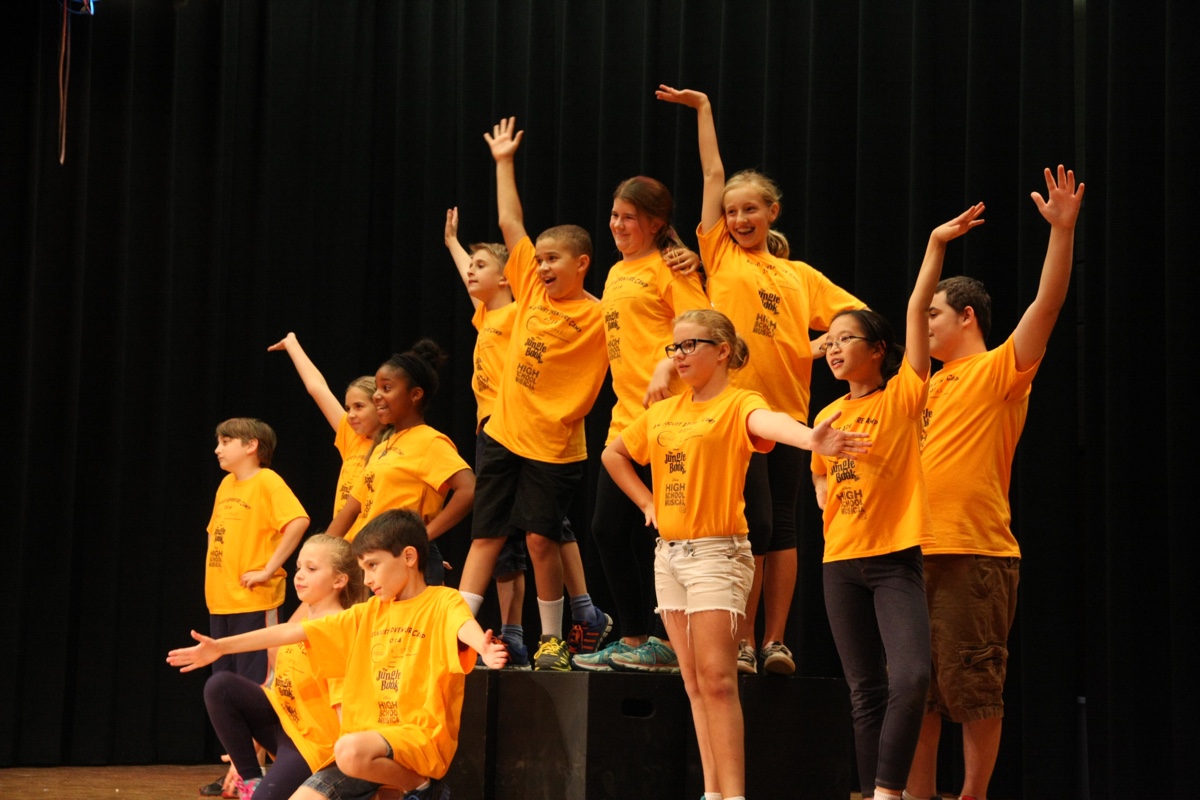 Parents often comment after our camps that they were pleasantly surprised to see the growth in their children–perhaps a shy child found their voice, an active child discovered what it means to focus, or a teenager learned how to make new friends and function as a contributing member of an ensemble.
What's been the secret to SPARC's longevity?
I think we have many secrets for being a success story for more than thirty years, the first being the fact that everyone at SPARC is full of passion and love for children and teens, the performing arts, and being of service to our community–everyone in the SPARC family is committed to our primary mission and vision, which is to profoundly influence the life of every student we serve through exceptional performing arts education.
Secondly, we have the most phenomenal staff of professional, trained arts educators working with our students in all of our programs. The teaching artists that work with our youth are top-notch and give it their absolute best each and every time they step in front of students–ensuring our performers of all ages feel special, safe, and are free to be themselves while having fun.
Finally, the students themselves are a key ingredient to SPARC's longevity. We're fortunate to attract some of the most wonderful families in the Richmond area, and many of them remain loyal throughout the years. The success of our programs is evident in the lives of the young people we have a chance to interact with and we couldn't be more proud of our kind, brave, and fun students.
Which of your camps are the most popular?
This is a hard one to answer, for they're all popular in their own right–I'd say the four-week, flagship BRAVO camp used to be most popular as it serves our upper elementary, middle, and high school students. The BRAVO camp also has a lot of loyalty in terms of repeat students–once campers attend, they want to come back each year. The SPARCLERS camp has recently been reconfigured into a one-week model for younger students and is slowly growing in popularity as well, due to the variety of dates that can easily be worked around vacation schedules. In the past couple of years, our AUGUST ADVENTURE offerings have exploded, perhaps due to the timing, wide offerings of age ranges, and multiple locations for this fun two-week intensive. All of our camps culminate with a performance for family and friends–a fun way to tie it all together and hopefully make you want to come back and do it again the next summer!
What would you say to a parent who's nervous about sending their child to camp?
I do get this question a lot, and I would say that there's really nothing safer than a performing arts camp–for the most part, our students are playing inside and avoiding the heat of an RVA summer! They aren't given a bunch of equipment to use as they may with a sports camp, but they are inspired to use their minds, bodies, voices, and hearts to explore and create something new and wonderful.
They will never be put on the spot, but will always be encouraged to safely step out of their comfort zone and in the process, they'll have fun and grow in ways beyond what you could ever imagine–who wouldn't want that for their child? SPARC is a safe place and you can trust that after more than 30 years, we know how to craft and deliver an exceptional camp experience for your child that will send them home a happy camper.
Register today for SPARC's 2015 Summer Camps before they reach capacity! SPARC does not turn students away based on ability to pay tuition and offers competitive financial aid packages.
— ∮∮∮ —
Check out our exhaustive list of day camps in the area and more summer camp info as the week unfolds!
---
Which, as an adult, seems a lot less niche and a lot more fascinating. ↩