The grocer's new store sits on the site of a former Bill's Barbecue at North Boulevard and Myers Street.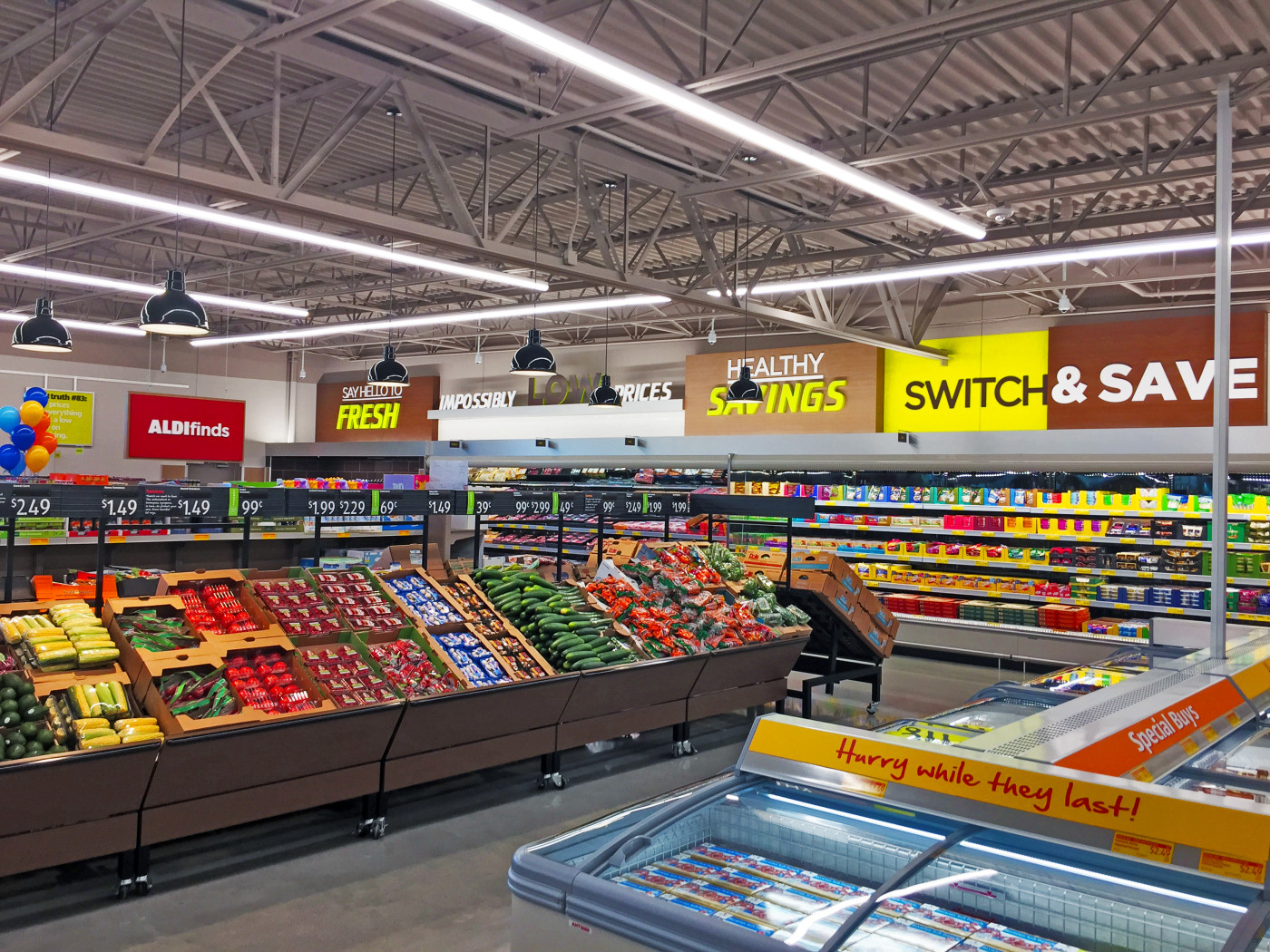 ALDI, one of the latest grocers to enter the Richmond grocery market, will open its newest local store just off the Boulevard on May 5th, the company announced this week.
Located at 927 Myers Street, the store sits just behind En Su Boca on the site of a former Bill's Barbecue restaurant. The low price grocer has nearly 1,500 stores in 33 states and is known for its measures to keep prices low, including charging for bags and "renting" out its shopping carts.
To celebrate the opening of the new Richmond store, the company will host a ribbon-cutting ceremony at 8:45 AM on Thursday, May 5th. Following the ceremony, the first 100 shoppers will receive a "golden ticket," each containing ALDI gift certificates of various amounts. Customers will then be invited to tour the store, sample ALDI brand products, and enter an on-site sweepstakes for a chance to win a year's supply of produce.
"As ALDI continues to grow in Richmond, we are pleased to open this new location to help more smart shoppers stretch their dollars even further," said Jeff Baehr, Frederick division vice president for ALDI, in a statement. "As important as price is, there's only one way to attract and keep shoppers: You have to have quality products. When people try our ALDI exclusive brands, they are surprised by the savings and impressed by the quality."
The Boulevard location will be open from 9:00 AM to 9:00 PM Monday through Friday, from 9:00 AM to 8:00 PM on Saturday, and from 9:00 AM to 7:00 PM on Sunday.