How about some activities completely unrelated to shovels and salt?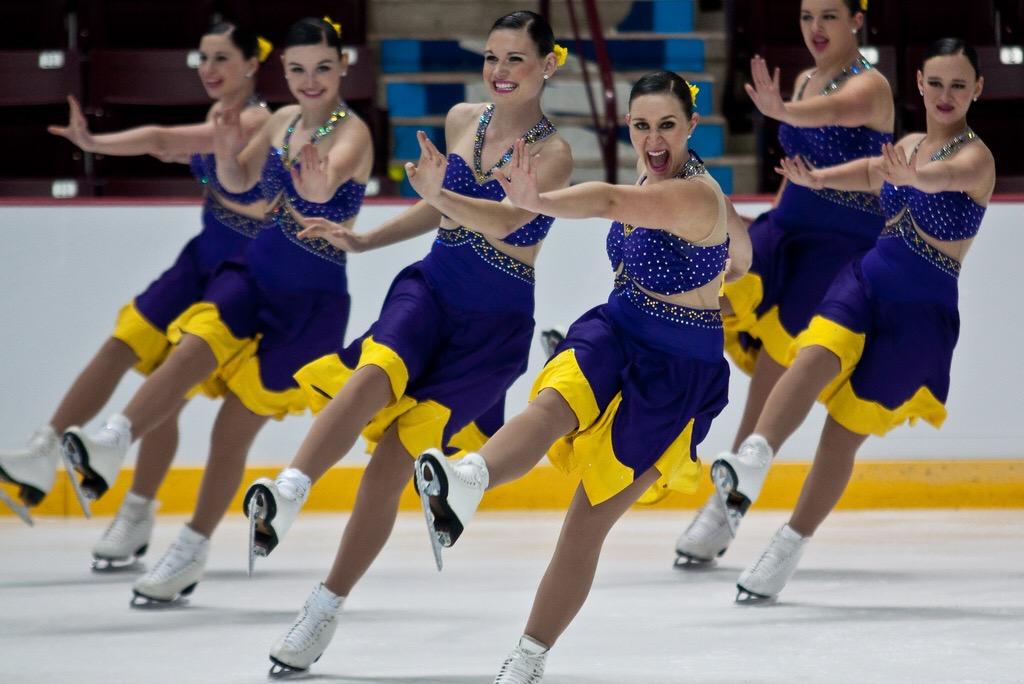 Photo by: Sean Mckinnon
Hosted by the Richmond Figure Skating Club, which is totally a thing, thousands of synchronized skaters are coming to Richmond from all over the East Coast to show off their ability not only to do some crazy impressive things on ice, but to do some crazy impressive things on ice AT THE SAME TIME. Plus! Shiny outfits!
Thursday, January 28th, 3:00 PM through January 30th
Richmond Coliseum, 601 E. Leigh Street
$16 – $46.50
Apparently 150 crazy people jumped in the James in January and 400 people participated in cleanups during the first year of this fund-raising event for Keep Virginia Beautifu. This year, they're back for a second go-round, with cleanups, that icy plunge, a festival, and a 5K to benefit litter prevention, community outreach, education, recycling, and beautification. You can also express interest in volunteering as general event help or for the green team to monitor "eco-stations" and make sure that recycling, trash, and composting are done right. Crazy people, sign up here.
Saturday, January 30th, 10:00 AM – 4:00 PM
Historic Tredegar, 500 Tredegar Street
Jump for free, run for $30 ($25 for kids), and raise a minimum of $75
3. Comedy!
If you like Saturday Night Live or, actually, anything funny, you'll like Jay Pharoah. He's now on his sixth season of SNL, and guys, he is hilarious. Especially his impression of Denzel Washington. And Barack Obama. Or this one bit…actually, I won't ruin it for you. Just go see him live! And laugh a bunch!
Friday, January 29th, 7:30 PM
The National, 708 E. Broad Street
$20/$25
Man, Richmond has got some jokes this weekend. After you check out Jay Pharoah's impression of Obama, check out Wanda Sykes, who has spoken for Obama. She's sassy, witty, and will have you laughing so hard it'll feel like you just did a ton of crunches.
Saturday, January 30th, 8:00 PM
Richmond CenterStage, 600 E. Grace Street
$39.50/$65
What are your two favorite Carytown businesses? Wait, let me finish! I mean when it comes to watching movies and buying used books? AH! The Byrd and Chop Suey are mine too! This weekend, they're combining forces to bring you an enlightening-documentary-slash-book-signing combo. The Russian Woodpecker, a documentary about the Soviet Cold War-era, won a bunch of awards, including one at the Sundance Film Festival. After the movie, head across the street to Chop Suey for a book signing with Yvonne Howell and Noah Scalin, a couple of people who wrote a couple of books related to the same topic.
Saturday, January 30th, 2:00 PM
The Byrd Theatre, 2908 W. Cary Street
$5
You've been snowed in for days on end and have exposed your brain to more Netflix than it knows what to do with. Now that the roads are clear and life is moving forward, give your brain a little TLC (not the TV channel!) and relax with the easy sound of classical music. The Symphony Musicians of Richmond are partnering with United Way to bring you a night of Beethoven that your brain will thank you for. And hey, it's free! Bring your friends! Bring your kids! Bring your friend's kids! But don't forget to RSVP!
Monday, February 1st, 7:00 PM
St. Michael Catholic Church, 4491 Springfield Road
Free!