Storyteller, singer, songwriter, dancer, and oral history performer Anndrena Belcher Discover Your Own Story! Using folk tales, personal story, songs, poetry, and original writing and movement in a way that reflects both her eastern Kentucky, coalfields roots, and her "multi-ethnic, port of entry, Uptown, Chicago" migration experience, Ms. Belcher reveals how "everybody has a story that counts […]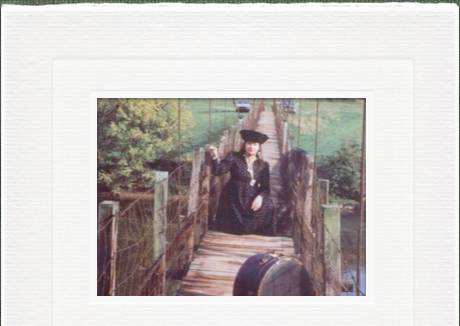 Storyteller, singer, songwriter, dancer, and oral history performer
Anndrena Belcher
Discover Your Own Story!
Using folk tales, personal story, songs, poetry, and original writing and movement in a way that reflects both her eastern Kentucky, coalfields roots, and her "multi-ethnic, port of entry, Uptown, Chicago" migration experience, Ms. Belcher reveals how "everybody has a story that counts in the making of history." Anndrena's workshops focus on finding the pieces of the story puzzle using traditional games, rhythms, songs, a and most important of all, acknowledging the treasure each and every one of us possess, the "living memory". Come ready to play. There is no way to make a mistake in this workshop.
Saturday, March 14
1:00 to 4:00 p.m.
William Byrd Community House
224 South Cherry Street
Richmond, VA 23220
Historian Studs Terkel calls Anndrena Belcher "a national treasure," so don't miss this opportunity to meet her in person, see her perform, and learn!
The workshop is free to the public and will fill up fast.
To RSVP your spot, call (804) 643-2717 or email librarian@wbch.org
This workshop is sponsored by
William Byrd Community House, Center for African American Genealogical Research, Inc, Virginia Commission for the Arts, and Chicago's Uptown People's Law Center Oral History Project.