Two victims in their late 20s were hit in the arm, head and taken to the hospital.
Update #1 — October 8, 2014; 2:20 PM
Richmond Police have released new images of a suspect in the Museum District attack. If you have information on this suspect, please contact Crime Stoppers at 804.780.1000.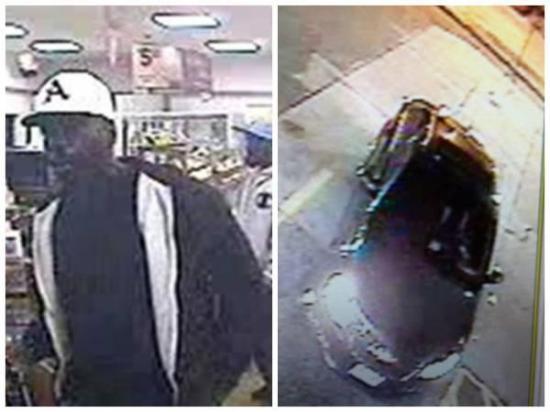 — ∮∮∮ —
Original — October 08, 2014
Police are on the lookout for a suspect who allegedly attacked two victims with a mallet while they were walking near the corner of Hanover and Cleveland in the Museum District this week.
WTVR-TV reports two victims in their late 20s, a man and woman, were attacked by a person described as a black male, 20-30 years of age, wearing a white t-shirt and ball cap. One was struck in the head and required a number of stitches.
The incident has shaken up the otherwise quiet Museum District neighborhood. From WTVR:
The man said the robber used the mallet to hit the woman…28, with one hand and stole her purse with the other hand. The woman was rushed to the hospital where she received more than 25 stitches in the back of her head, her best friend said.

"I did not really think the Fan/Museum District/Carytown area was sketchy at all," the friend, who is caring for the robbery victim, said.
If you have any information that can help Richmond Police make an arrest in this case, please call Crime Stoppers anonymously at 804.780.1000.