Bon Secours' new mobile learning kitchen will be serving the East End community.
The unveiling of Class-A-Roll, the city's first "mobile learning kitchen", took place Monday afternoon. Class-A-Roll is a mobile center that will provide information, demonstrations, and classes on making better food choices, proper nutrition and cooking techniques.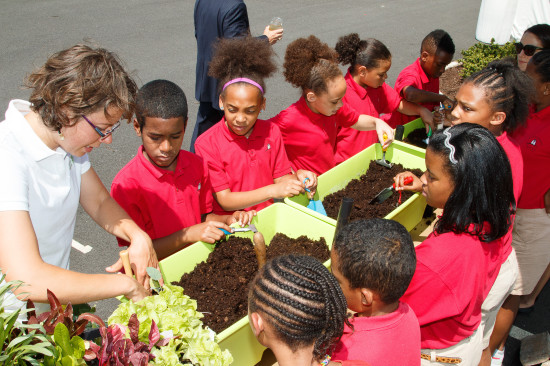 The press release describes the reason why Bon Secours launched this initiative:
More than 60 percent of adults in Virginia and 17 percent of youth are considered overweight or obese. Bon Secours is targeting East End residents with limited access to fresh fruits and vegetables and has set a goal of influencing a 10 percent increase in fruit and vegetable consumption by improving access to neighborhood food markets. Bon Secours also expects outreach with Class-A-Roll to influence a drop in obesity rates in central and eastern Virginia.
Virginia First Lady Dorothy McAuliffe, 7th District Councilwoman Cynthia Newbille, elementary school students, teachers, and leaders from Bon Secours were in attendance at the event on Monday, which included hands-on demonstrations.
Community partners who have partnered or will be partnering with Class-A-Roll include Tricycle Gardens, Shalom Farms and movin' mania.
The RTD quoted Councilwoman Newbille as she discussed the practical applications of Class-A-Roll:
"It's one thing to talk about making produce more easily accessible," Newbille said. "It's another thing to talk about what to do with the cute little kumquat or that cute little eggplant, how to cook that in a way that is exciting and tasty."
You can find further information about Class-A-Roll, including which events it will be attending, the work it's doing, and the goals and aims of the program here.

Photos courtesy of: Jenna Cocchiola