This week's Bopst Show features Squarepusher, The Melvins, Diana Ross and more. Plus check out what's going on at Balliceaux this week.
Listen
Audio clip: Adobe Flash Player (version 9 or above) is required to play this audio clip. Download the latest version here. You also need to have JavaScript enabled in your browser.
Subscribe
Download
— ∮∮∮ —
Title: The Bopst Show: "Chinese Sweatshop Cuties (Episode 201)"
Rating: PG-13 (Adult Situations & Language)
Intent: To encourage curiosity.
Random Richmond Diversion: The needs of the few outweigh the needs of the many
Random USA Diversion: REFUSED…RETURN TO SENDER
Random World Diversion: Mommy, no, it hurts
Random Image: A Skeleton In His Closet
Random Music Blog: From A High Horse
Random Bopst Show: The Bopst Show: "The A Team (Episode 82)"
Mainstream Bopst Fluff: Nothing — not even a winning Washington Redskins season — brought us together quite like a Chuck Brown concert…
Inside Santa's Chinese Sweatshop:
Construction Date: Friday June 1st, 2012
Equipment: Mac G5, Free Audio Editor & Recorder Software from Audacity, Frontier US-122 USB Audio/MIDI Interface, Shure SM57 Microphone
Posted: June 4th, 2012
Artists and Groups in order of appearance: Randy "Biscuit" Turner, Squarepusher, Phil Kraus & Bob Rosengarden, The Melvins, Elvis Costello & The Attractions, The Dø, Sierra Leone's Refugee All Stars, The Coasters, The Smart Set, Brownbird Rudy Relic, Diana Ross, Parker Paul, Lake Street Dive, Sharon Jones & The Dap-Kings, Big Boys, Lhasa de Sela, Mad Professor & Lee "Scratch" Perry
Liner Notes
Be quiet, or my wife will take away your first born and make him or her work in one of her sweatshops…Mark Anthony
Here are some shows I'm hustling at Balliceaux this week…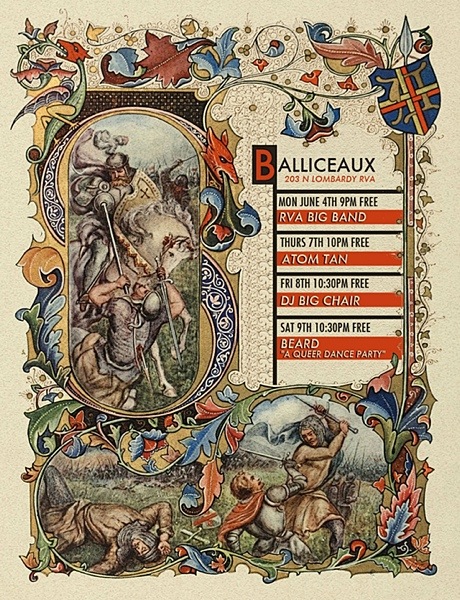 NEXT NEW SHOW: 06/11/12
New show times. The Bopst Show airs Sundays, 11PM and Tuesdays, 6PM (EST-USA) on KAOS Radio Austin.
Until Next Time:
Stay clean,
BOPST