Did you know that Richmond hosts a near divine wedding expo? You didn't? Boy did you miss out! Luckily for you we have a photo recap to seduce your taste buds and tailor you wedding fashion sense.
The Virginia Museum of Fine Arts hosted yesterday's 7th annual Artful Wedding. The event, put on by Richmond Bride, and attended by 210 people, brought together leading experts in wedding event planning as well as local vendors that cater to a host of wedding needs. Jessica Noll, co-anchor of Virginia This Morning on CBS 6, served as a co-MC.
The event began with an hors d'oeuvres and wine-fueled expo of businesses, such as Petites Boucheés, Schwarzschild Jewelers, Gearhart's Fine Chocolates, and Strange's Florists, among other selected vendors.
Following the expo was an address from celebrity wedding planner Sasha Souza, who discussed strategies on how engaged couples should plan their weddings and offered tips to determine a ceremony's color and theme.
Following Souza's talk, Bella Rosa held a fashion show, parading the latest in bridal gown fashion. Below are images from the event: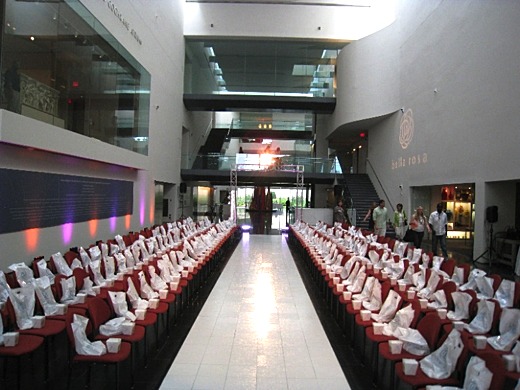 Related